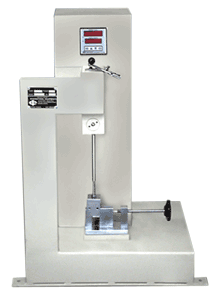 Specification: (In addition to all the specifications of analogue model):
Display : Direct display of impact energy in joules and corresponding angle in degrees on digital indicator.

Printout : Impact energy Vs Angular displacement graph and numeric report such as Party's name, address, sample thickness, length, width, type of test, scale referred, impact strength as per ASTM standard, as per IS standard in different units could be obtained by attaching a PC to the unit. A window based software would be provided and installed in your PC.